There are a few important things you have to plan before your skydive. There's, of course, the day of the jump. It's good to check the forecast before deciding on a date to avoid any unexpected weather-related surprises. Then there's also the location of your jump. We may be a little biased on this one, but for location, we highly recommend skydiving in Taupo. This is not just because we have a spot soft for our great lake, but because it really is one of the best places in the world for skydiving. If you're looking for a comprehensive list of reasons, or simply need more convincing, you can check out a handy list of reasons to skydive in Taupo right here.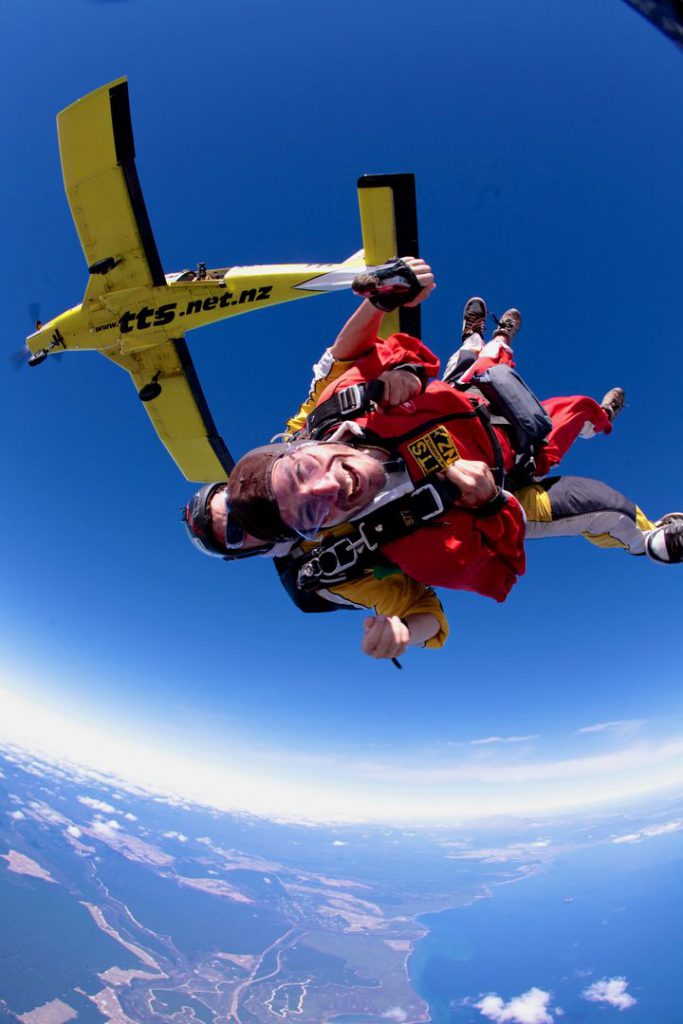 There is one more, and perhaps the most important aspect of skydiving that you have to consider – the height of your jump. Different skydiving centres offer different heights. If you're jumping with Taupo Tandem Skydiving, you will get a range of amazing options to choose from. We have 4 skydiving heights – 9,000 ft, 12,000 ft, 15,000 ft and 18,500 ft. No matter what height you choose, we assure you that each one of them offers a remarkable experience in its own right. Of course, the ultimate decision will be taken by you, but it's still good to know what are some important things to consider before picking a skydiving height, and what each of them offers.
1. Price
The first thing to consider before picking a skydiving height is the price. Usually, the higher the jump is, the costlier it gets. For many people, the price can be the deciding factor. And it makes sense too, as a significant portion of people who come to skydive are travellers who've come to explore, and who are usually on a budget. If the skydiving is exorbitantly priced, it gets difficult for them to include it in their itinerary, forcing them to pick between skydiving or some other activity. But thanks to the amazingly-priced skydive packages from Taupo Tandem Skydiving, you don't have to choose.
Our skydiving packages are priced to fit in almost any budget. Starting from just $199, we offer some of the best-priced skydives not only in North Island but in all of New Zealand. Because we believe that skydiving should be all about fun! You can choose from these awesome skydive packages here.
2. Freefall time
Of course, it's on the list! After all, what's a skydive without an adrenaline-inducing freefall, that makes you feel completely alive? Different people have different tastes and different expectations from skydive. Some only want to try it as an experience, others want to feel the adrenaline rush of the freefall, while some can be doing it for the view. Your reason for skydiving will largely determine how much freefall time would you prefer.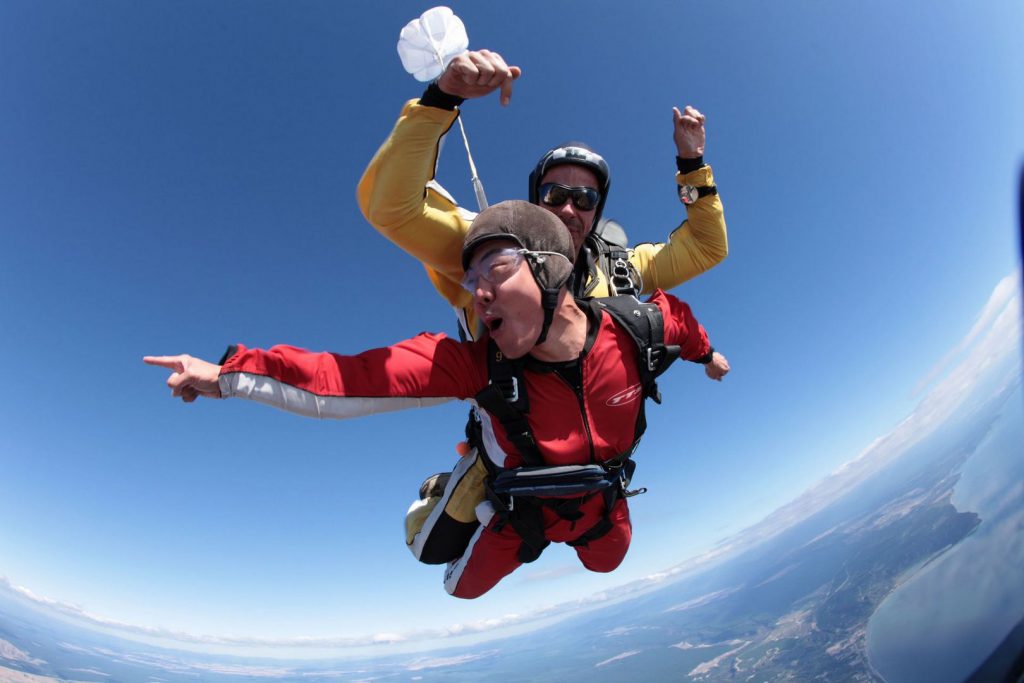 At Taupo Tandem Skydiving, we offer four heights – 9,000 ft which gives a freefall of about 30 seconds; 12,000 ft, which offers a freefall of almost 45 seconds; 15,000 ft, that will give you a freefall of almost a minute; and finally, our highest 18,500 ft skydive – with a whopping freefall time of 75 seconds! So whatever your reason and your preference for freefall may be, we have something for everyone.
3. Add-ons and Combos
There's one more thing you should consider before you decide on a skydiving height – the extras. Apart from the jump, what else are you getting? Can you club your skydive with other interesting activities? Are you getting any discounts? These are a few questions you should ask before picking a skydiving height.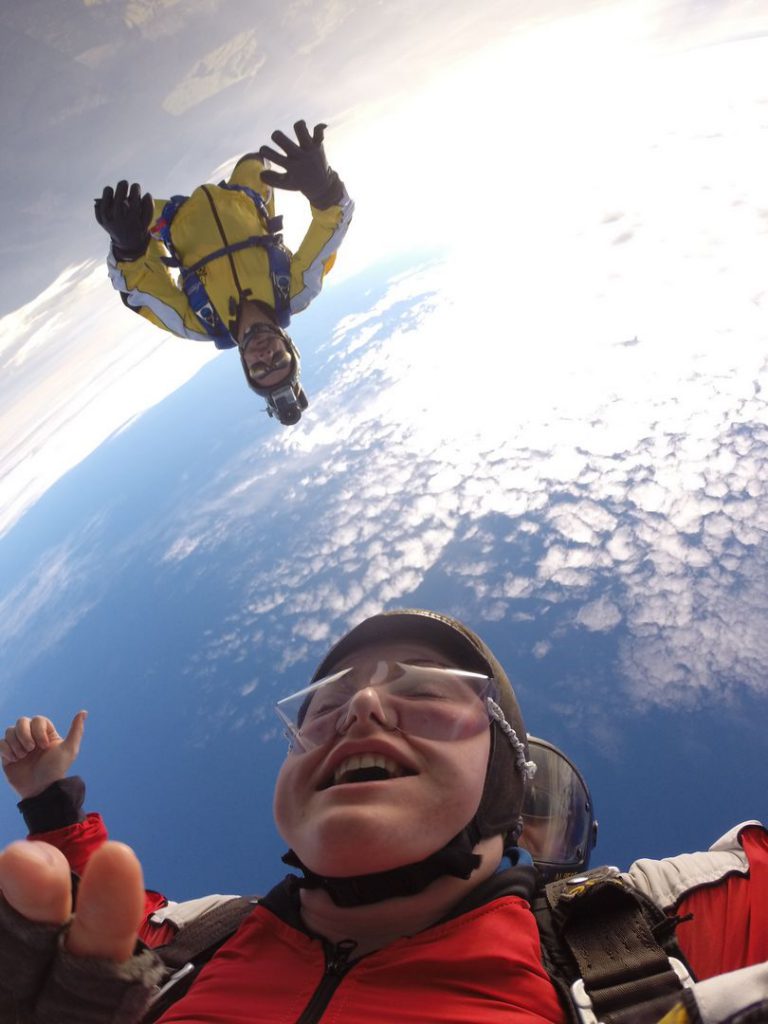 At TTS, we have some pretty great answers to all of these questions. We offer sweet deals and combos for everyone who is looking to soar through the skies of Taupo. Looking to add more crazy adventure sports to your skydiving escapade? Check out our awesome combos and deals. Want to get this whole experience recorded on camera? Here's a list of our crazy photo and video packages that will do just that. Looking to get the most value for your money? Check out our specials and get amazing offers and discounts. You would think that it's impossible to make skydiving even crazier, but hey, that is what we are here for!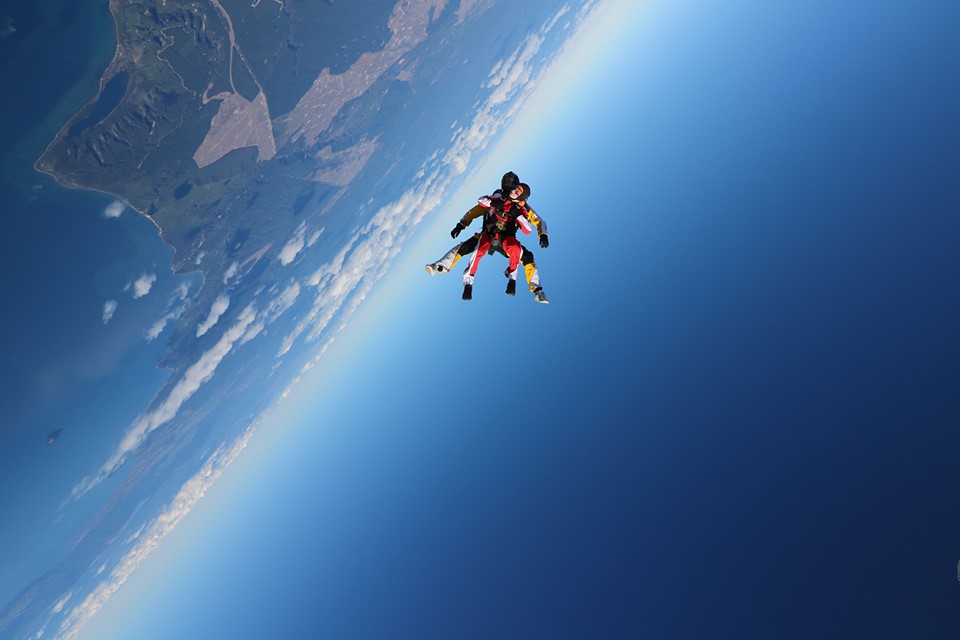 So there you have it. Next time you decide to jump out of a plane, but have a difficult time choosing the right height, consider these three things – 1. How expensive it is. 2. How much freefall time will you get. 3. What else will you get apart from the jump.
Of course, if you are going to jump with Taupo Tandem Skydiving, we take care of all that for you. So, when you are planning a trip to Taupo and want it to be one of the most extraordinary experiences of your life, make sure to get in touch with us!