Accelerated FreeFall (AFF)
Want to soar through the skies on your own? Then you've come to the right place! Taupo Tandem Skydiving is New Zealand's best and most beautiful place to learn how to solo skydive with Skydive Source. Our Accelerated FreeFall (AFF) program gives you the one-on-one tailored training you need to be able to skydive on your own. You will train with some of the best skydiving instructors in all of New Zealand. Master everything from theory, flying your body and landing your canopy. We accommodate time and individual learning abilities to fit your needs so you can become a truly great skydiver!
Introduction Skydive
Includes:
Full brief and debrief to get you started towards your
very FIRST skydive licence
All necessary gear
3 hours with qualified instructors
All for the cost of $299
Sport Skydiving
Once you have achieved your A Certificate you are officially a sport skydiver and you can continue your skydive training and progression towards your B Certificate and beyond. If you wish to learn further, additional coaching is $149 + equipment hire ($35).
It's always great to see people who are enthusiastic about learning how to skydive. We at Taupo Tandem Skydiving make sure that you receive the right training to pursue your passion of skydiving. We hope that you will enjoy skydiving as much as we do!
To book or if you have any questions, please feel free to contact:
Geoff Mundy – geoffmundy@gmail.com
It's Just The Beginning
After completion of the AFF Ground Training, you will be ready to soar high in the sky on your First of 8 levels of AFF (weather permitting). You will be responding to your instructor's signals, deploying the canopy, and flying your canopy safely to the ground with direct supervision and guidance from your instructors! We then debrief every jump based on the video footage of your skydive.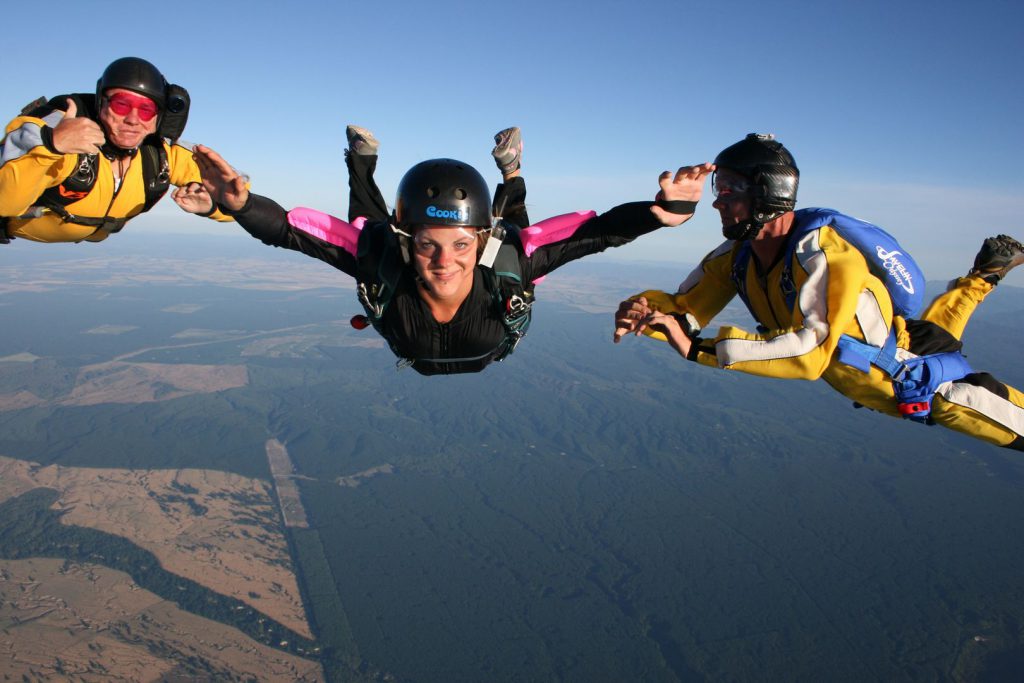 Reviews
With Danny Overeem as my instructor, an awesome experience on a beautiful clear day over Lake Taupo. Went for the 15000 ft "Legend" ...