Skydiving is one of the most exhilarating adventure sports out there. After all, jumping out of a plane that's thousands of feet in the air and freefalling at unbelievable speeds is not something you do every day.
But do you know how you can make this experience even better? By choosing an amazing destination to skydive. And what better place to do it than the majestic Taupo!
Really, skydiving in Taupo makes the entire experience a thousand times more amazing! Don't believe us? We have come prepared. Here are 5 awesome reasons to go skydiving in Taupo:
1. Lake Taupo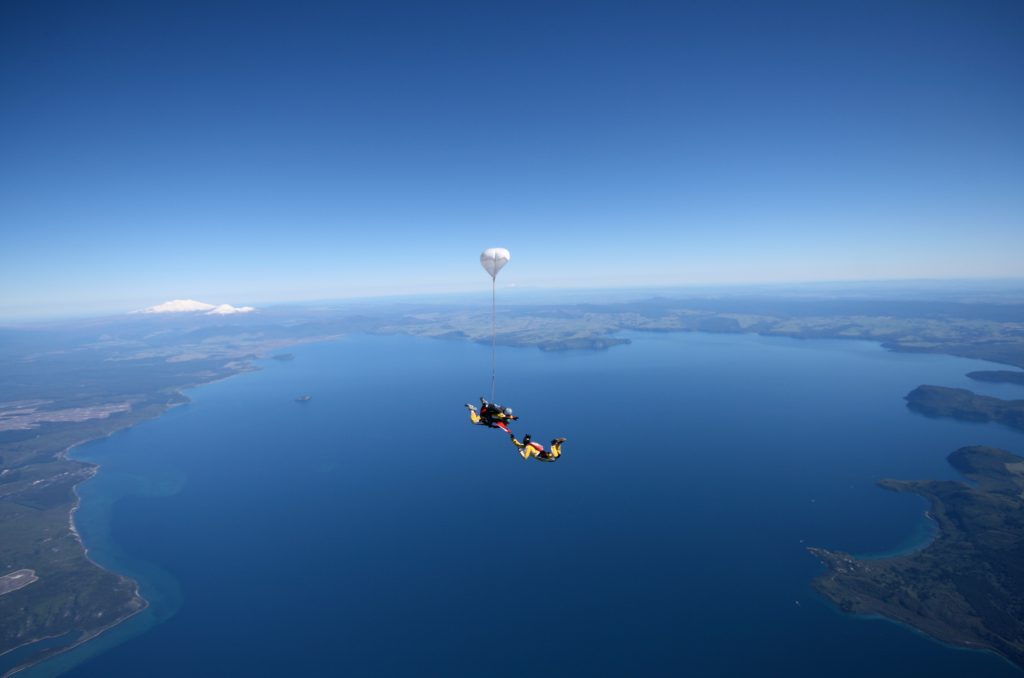 A view like that can make any experience divine. Lake Taupo is the largest lake in the Southern Hemisphere. It has a surface area of 616 square kilometres, just shy of the total area of Singapore. Created by a volcanic eruption hundreds of years ago, it's beautiful blue waters are surrounded by geothermal activity.
The lake offers a breathtaking view by itself, but imagine the epic scenery while freefalling from thousands of feet above it! Skydiving above Lake Taupo is one of the best ways to get a sense of how massive and truly impressive it really is.
2. Spectacular Mountain Views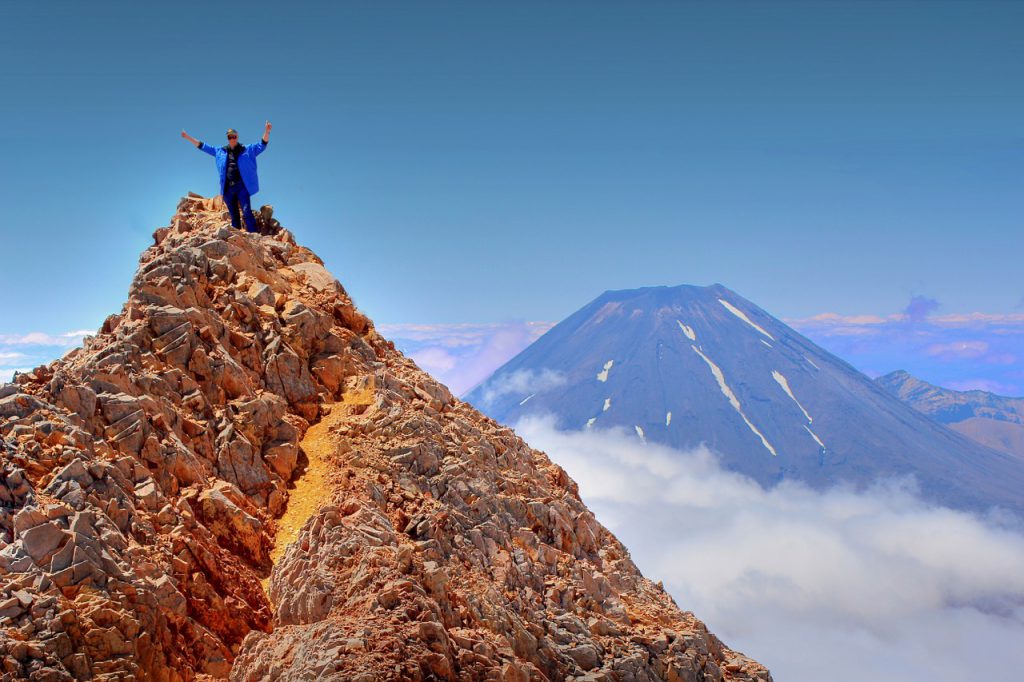 Taupo offers majestic mountain views that sit right at the edge of reality. You will get to witness surreal vistas of Mount Ruapehu and Mount Ngauruhoe. You may know the latter as Mount Doom from the Lord of the Rings. Yes, it's the same place, and while it's much less fiery in real life, it is no less awe-inspiring.
You will also be able to see from coast-to-coast of the Central North Island – all the way from Mount Maunganui to Mount Taranaki! The parachute ride back to the world will be nothing short of a dream.
3. A Glorious Freefall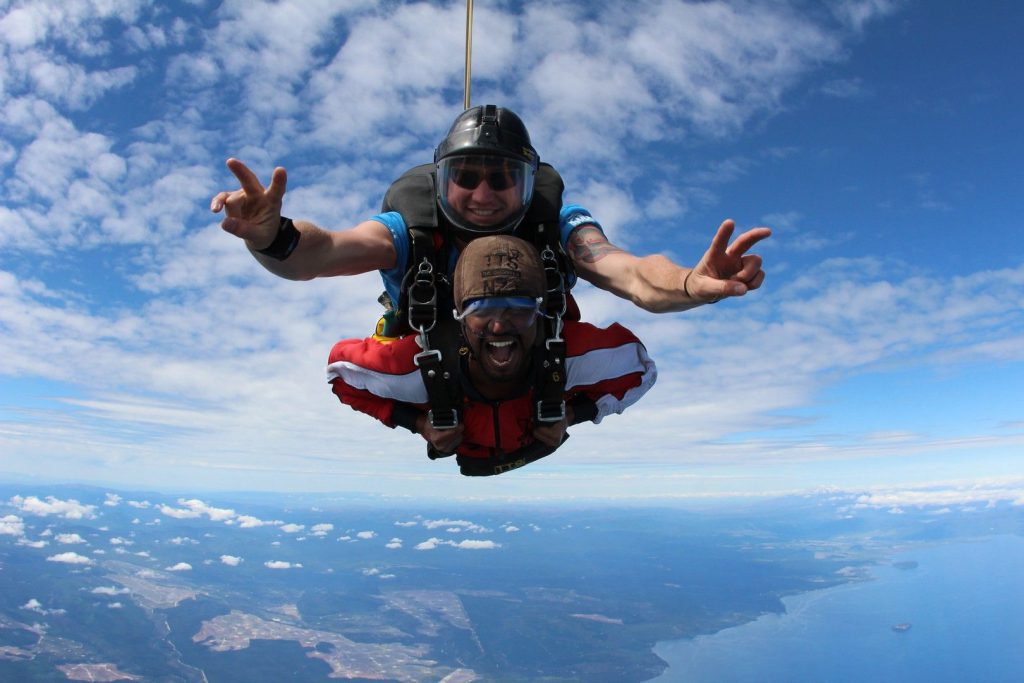 From 18,500 feet, the highest skydive height in Taupo, the world will seem a lot smaller, and yet, all the more beautiful. As we said, Taupo offers some of the most breathtaking views a skydiver can ask for. But the freefall is what truly takes it to another level. When you jump off a plane from 18,500 feet, you experience a pure adrenaline rush, unlike anything you've ever experienced before.
Soaring through the skies of New Zealand, at speeds reaching up to 200 km/h is something you will never forget. An altitude of 18,500 feet will give you a freefall of about 75 seconds, and we promise you, these are going to be the craziest and the most exhilarating 75 seconds of your life. We should warn you though; it's going to take you some time after reaching the ground to process and believe what you just did!
4. A Great Place to Explore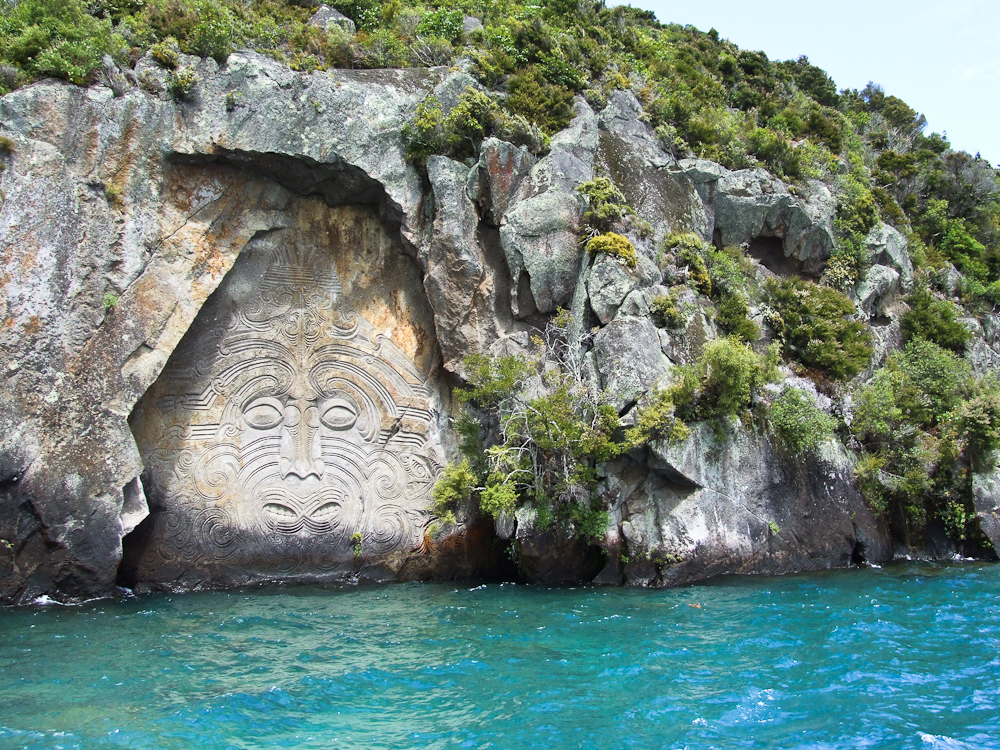 When you're not jumping off planes at unbelievable speeds, Taupo is a great place to hang around as well. There are a lot of epic things to see in our town. You can go for some cycling around the lake or go for a camping trip. Whatever you choose, you should definitely check out the glorious Huka Falls. With our Huka Freefall combo, you can experience an awesome skydive AND a thrilling jet boat ride to the falls.
Also, don't miss the famois Mine Bay Maori Rock Carvings, if you want to see something extraordinary. And for all the food lovers, Taupo has some of the most amazing restaurants and cafes in the North Island with a long list of awesome dishes for you to indulge in.
5. An Awesome Crew
Okay, so we may be a little biased on this one, but if you're jumping with Taupo Tandem Skydiving, we'll make sure that it's the best skydiving experience of your life. One of the most memorable aspects of your jump will be the person who gets you safely back on the ground – your tandem master! All of our tandem masters are highly trained and professional with years of experience under their belt. They will make sure that you're comfortable and ready for the big jump.
Our crew have people from all over the world, so you'll get to see a crazy combination of everywhere, including NZ, England, Germany, France and more. The TTS crew works hard towards making your jump the safest, and the most fun experience possible.
As we said, Taupo is one of the most awesome places in the world to skydive. With marvellous views, lots of great things to explore, and our awesome crew, we hope that this can truly be a once-in-a-lifetime experience for you.
We understand that the whole skydiving thing can be a little confusing at times. But don't worry, we are here for you! If you have any questions about skydiving in Taupo, feel free to contact us, and we'll be happy to answer all your queries. We hope to see you in the skies soon!