About Taupo Tandem Skydiving
Welcome to Taupo Tandem Skydiving, New Zealand's original tandem drop zone.
Operating since 1992, we've skydived over 200,000 tandems. We have the best priced skydive in New Zealand and some of the most epic views. We're the go-to skydiving operation in New Zealand, just ask TripAdvisor! We're proud to say we are the #1 Outdoor Activity in Taupo and the Top Rated skydive in New Zealand.
Based at Great Lake Taupo, the largest lake in the Southern Hemisphere, the views are unbeatable. Cruise up to 16,500 feet and soak up the scenery that makes skydiving over Lake Taupo so unique. Snow capped-volcanoes, blue skies, and pristine waters are just some of the incredible views you will see.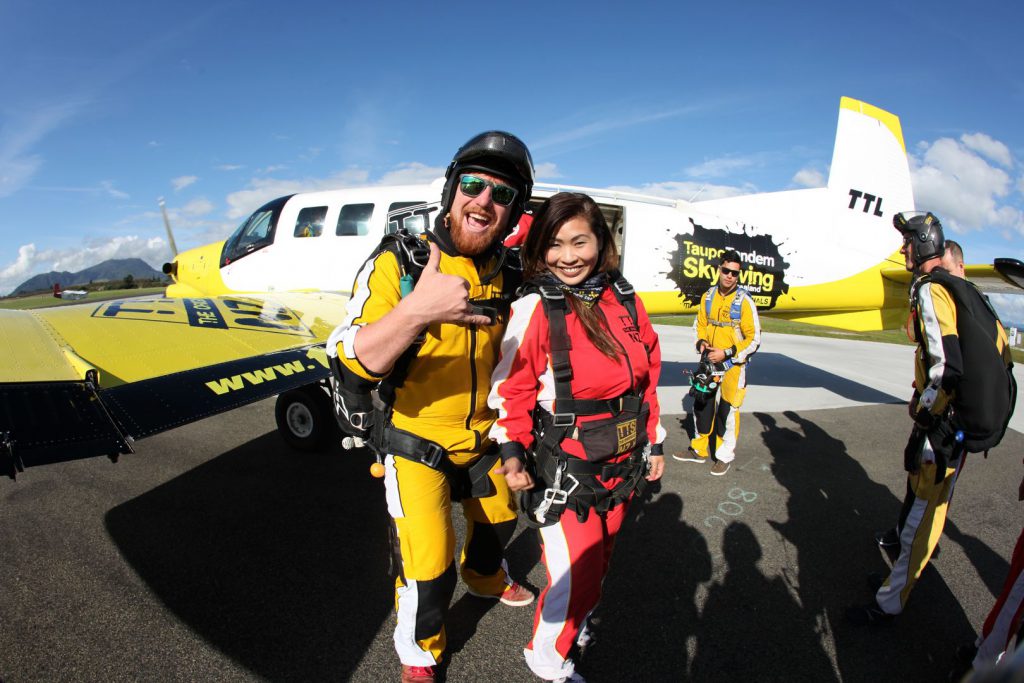 Reaching speeds of up to 200km per hour, experiencing the thrill of free fall is something you'll never forget. After an amazing freefall experience, you'll float back towards earth with a relaxing parachute ride before landing back at the dropzone with your tandem master. You'll be buzzing long after your feet touch the ground.
Throughout your unforgettable experience, you will be harnessed to one of our tandem masters who have skydived literally thousands of times before.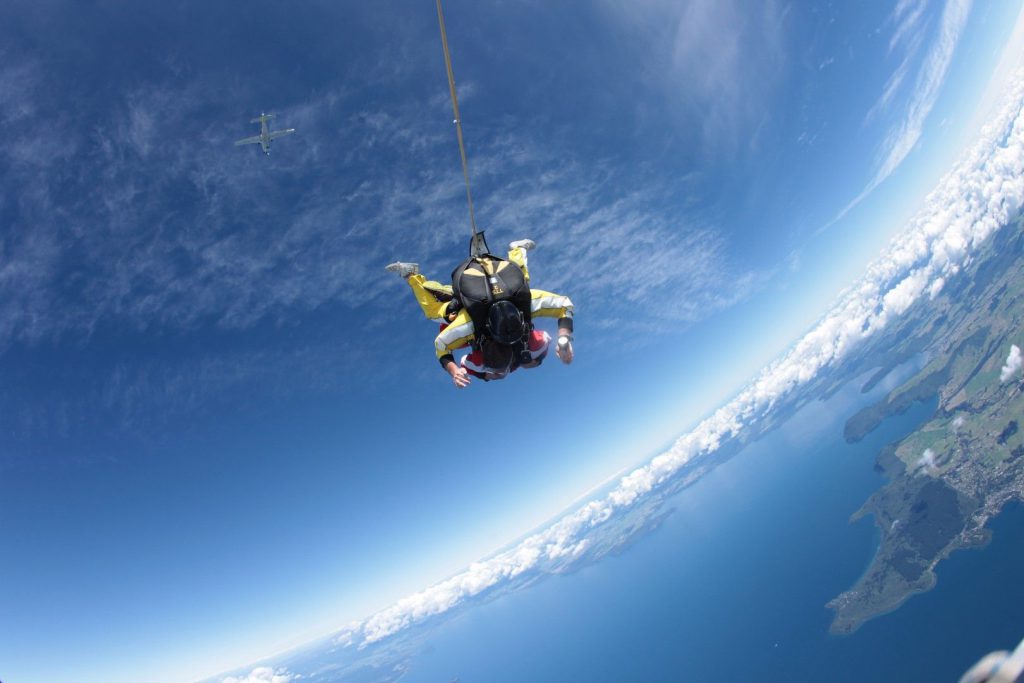 Don't forget to capture the moment with one of our awesome camera packages. With New Zealand 's widest range of camera options, we can capture every element of your skydiving, making you the envy of your friends. Freefall cam, selfie cam, and exit photos are just a handful of options available.
So what are you waiting for?! Tandem skydive with TTS and tick off the ultimate bucket-list activity at the ultimate dropzone.
Experience the thrill with the originals – TTS!!!
Reviews
I skydived in South Africa and had a great experience, but this time was 100x better because of how they run their shop and how ...