12,000 Ft Skydive with Taupo Tandem Skydiving
Although skydiving is obviously the best part of this adventure, the plane ride up to 12,000 ft is nothing short of extraordinary. Going skydiving in Taupo is extra special, as you get incredible views of Lake Taupo, Mount Ruapehu and Mount Ngauruhoe – also known as Mount Doom from Lord of the Rings!
After reaching the altitude, the plane doors will open. You'll be getting ready for the big jump, with your tandem master right behind you. There is an indescribable thrill in the moments between the plane doors opening and you jumping off it. Your heart starts pounding so fast you can almost hear it. You will see how small yet beautiful the world looks from 12,000 ft. Then finally, you jump!
Free falling for almost 40 seconds, you'll experience an adrenaline rush like never before. Flying through the NZ's skies, reaching speeds up to 200 km/hr is going to be an experience that is going to be with you for the rest of your life.
After the free fall, the parachute comes out and you'll begin floating back to earth, soaking in the pristine beauty of Lake Taupo. The parachute ride with your tandem master is going to be an adventure in itself.
Don't forget to capture the moment with one of our awesome camera packages!
NZ public holidays will incur a 15% surcharge on skydives, video/photo packages will not be effected by the surcharge.
Please be aware there will be an increase to our prices from 1st October 2023 – book now and jump before October 1st, or pre-purchase a voucher to secure todays pricing!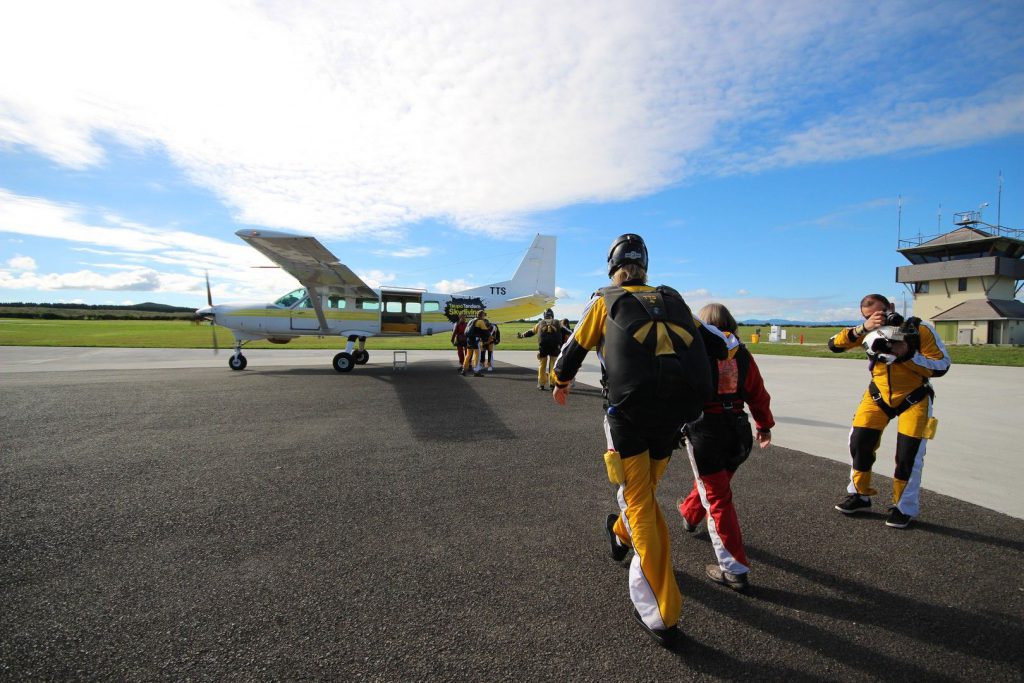 Book your jump with Taupo Tandem Skydiving to have the craziest time skydiving in New Zealand.
Choose your 12,000 Ft Jump Skydive Package from the below options!
Reviews
If you're going to throw yourself out of a plane anywhere make sure you do it in Taupo and do it with TTS!!