Speaking of the best places to skydive in New Zealand, we might be biased towards Taupo but the truth is we love to skydive. So, here are seven of our favourite places to skydive – from professional skydivers to you. So, you can have the most amazing skydiving experience you could ask for.
1. Taupo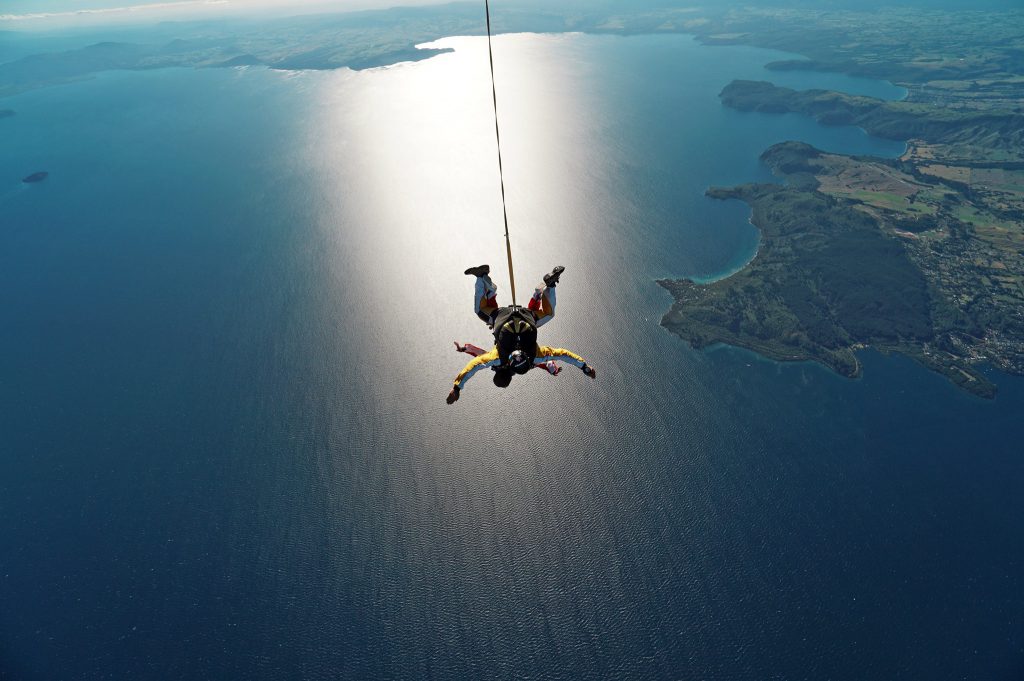 The #1 slot had to be Taupo on our list but here are some good reasons why you should take in this beautiful city 18,500 ft up in the air. Free-falling from 18,500 ft. lasts 75 fantastic seconds. It's is an experience you won't forget. The vivid blue of Lake Taupo offset by the surrounding greenery will make your heart soar. The clear skies reflected in the lake, the stunning view of Mount Ruapehu and Mount Ngauruhoe (also known as Mount Doom from Lord of the Rings) will take your breath away. It's also home to some of the best skydiving weather… we get to jump approximately 85% of days out of year!
2. Bay of Islands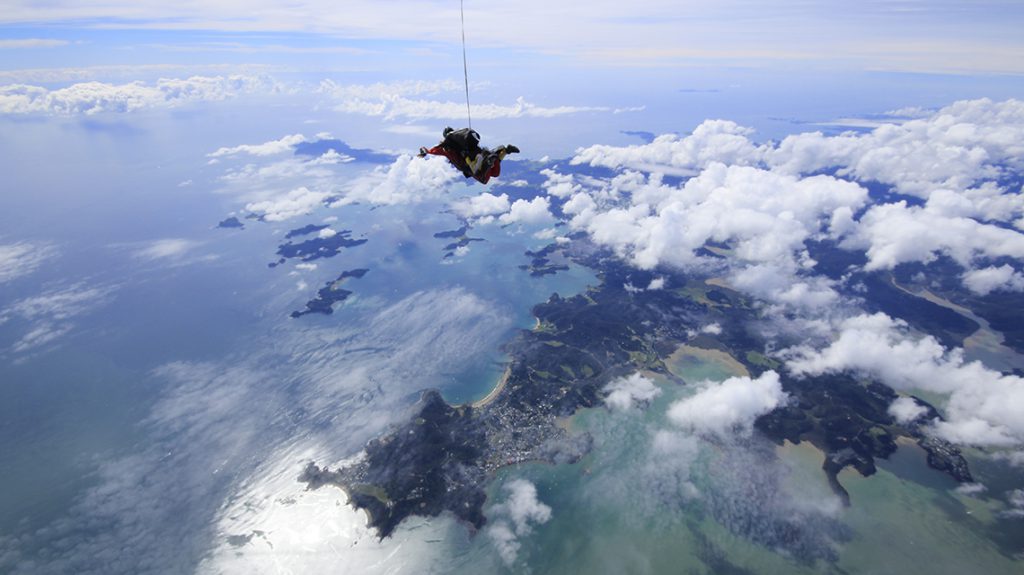 Heading to Northland? You'll love your skydiving experience with our sister company, Skydive Bay of Islands. A blissful experience awaits you when you soar some 16,500 ft. with New Zealand's warmest and sunniest dropzone. Catch views of the glittering ocean and 144 islands during your freefall.
3. Abel Tasman
If you're headed to Motueka, New Zealand, don't miss the aerial view of Abel Tasman National Park located in Central Motueka. The gorgeous mountain peaks and acres of greenery will leave you astounded.
4. Auckland
Free-fall at a speed of 200+ km/hr while taking in gorgeous views of Auckland and its surroundings. If you're skydiving for the first time or the 100th, jumping through clouds and floating like a bird is an experience that remains priceless.
5. Fox Glacier
Free-fall with the breathtaking view of Westland National Park, Southern Alps Glacier. Witness surreal vistas of sprawling rainforests, glittering ocean and the highest snow fields.
6. Franz Josef
Jumping out of the plane looking out to a frosty glacier is an incredible experience. This skydive offers you gorgeous views of mountains, glaciers, rivers, a rainforest, and so much more. Free-fall while taking in the heart-stopping view of Franz Josef and Fox Glaciers. If you love the view from the top, take a closer look by taking a guided walk around the glacier.
7. Glenorchy
If you're a Lord of the Rings fan, you'll love skydiving at Glenorchy, where several parts of the movies were shot. Glenorchy, near Queenstown offers spectacular vistas of Lake Wakatipu and the rugged peaks surrounding it.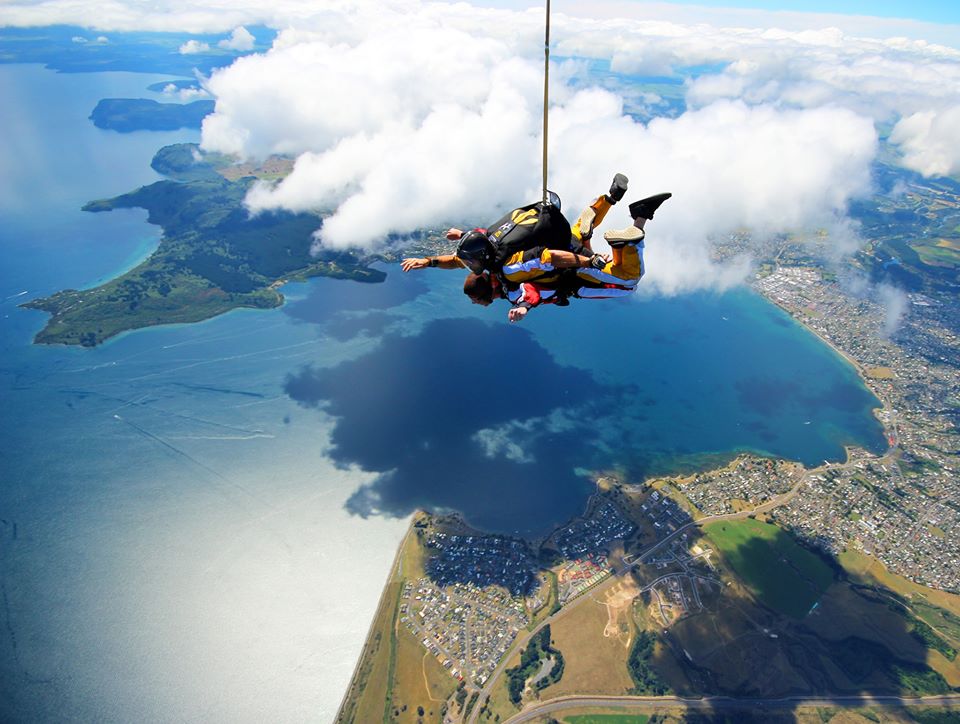 To make your skydiving experience in Taupo really special, we pick you and your group in a stretch hummer for free, or opt for a free Rotorua pickup in our van. We also have photo and video packages to capture every thrilling moment of your skydive. Book your skydiving session in Taupo or call us on 0800 826 336 to get more information.