So you want to try this skydiving thing? Smart choice (well, your mother might not think so)! The first question is where do you want to do it? Just like your first kiss, you never forget your first skydive.
New Zealand boasts a number of amazing locations to jump, from down in the chilly mountains of the South Island to up in the sunny beaches of the North Island. So how on earth do you choose? We know you're excited, so hold on tight as we unpack why Taupo is the only place you should be thinking about doing your skydive in New Zealand.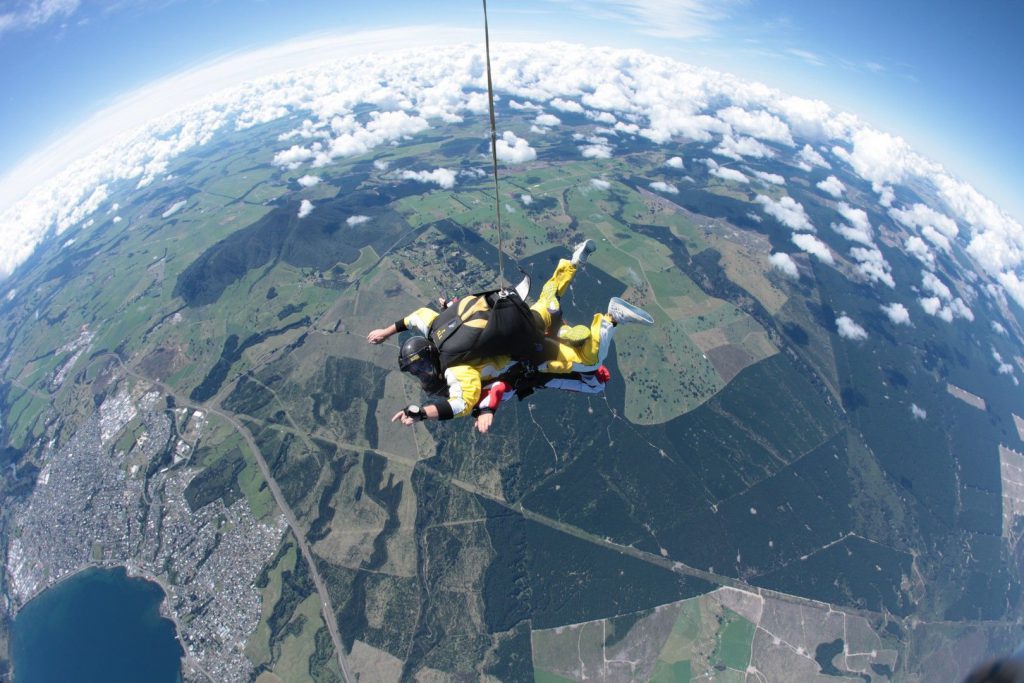 Views on views on views
It's no secret that NZ has an endless supply of beautiful scenery, but right in the centre of the North Island is one of New Zealand's must-see locations – Lake Taupo. This huge body of water is a sight to behold in itself, but the surrounding views are what make this destination extra special to see from above. On a clear sunny day from 15,000 feet, you can see all the way from the East to the West coast of the North Island! Mount Ruapehu and Mount Ngauruhoe (aka Mt Doom for all of you Lord of The Rings Fans) can also be seen when you skydive in Taupo. These amazing mountains are home to NZ's largest skifield (and also an active volcano) as well as one of the world's most iconic walks, The Tongariro Crossing. All of these incredible sights can be seen as you are freefalling, and your tandem master will also point them out to you as you enjoy a very scenic parachute ride back to earth. How do you make your skydive more epic than anywhere else in the world? Freefall next to an active volcano – that's how! #onlyinTaupo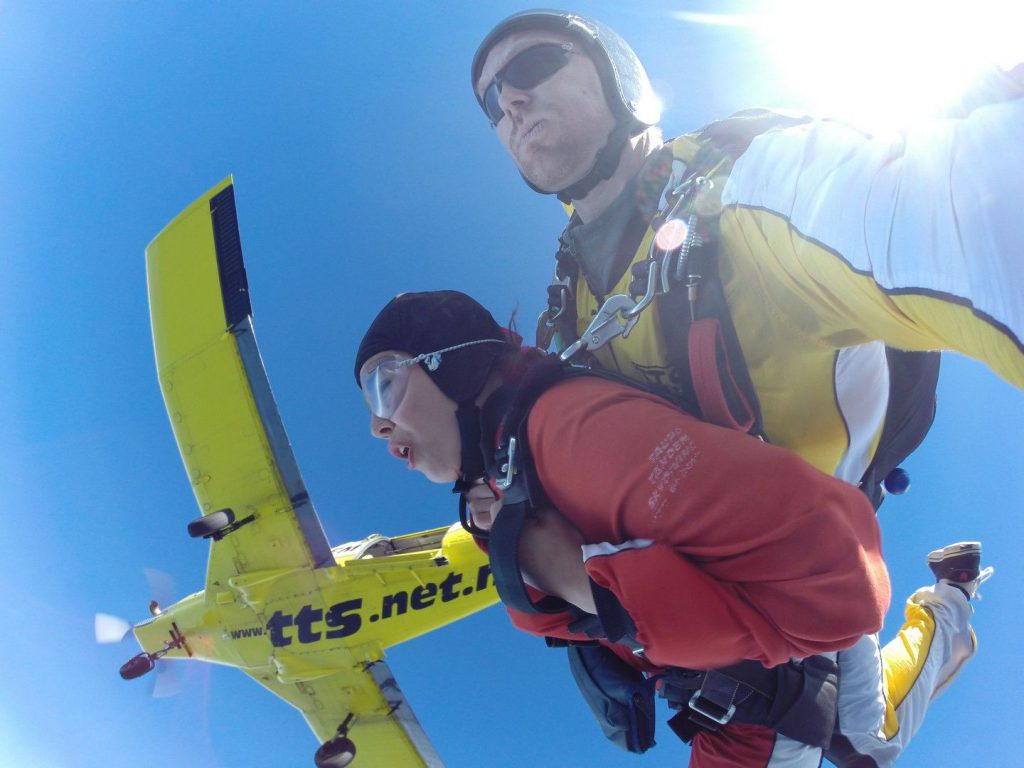 Sunshine
Skydiving is an incredibly weather dependent activity. While we can jump in variable conditions such as a bit of cloud or a bit of wind, ideally, sunny skies are the best for skydiving. Lucky for us in Taupo due to our huge lake, we have our own micro-climate and as a result, mostly great weather! In fact, we jump 77% of days out of the year. On the occasion that we might have to postpone or cancel your skydive due to the weather, we have plenty to keep you entertained. At our dropzone, we have games, free wifi, and snacks to keep you busy while we wait for the sunshine to reappear. Alternatively, one of the awesome things about our dropzone is that it is located only a 5-minute drive from Taupo town centre, so you can pop into town and enjoy the sights while you wait. Bonus!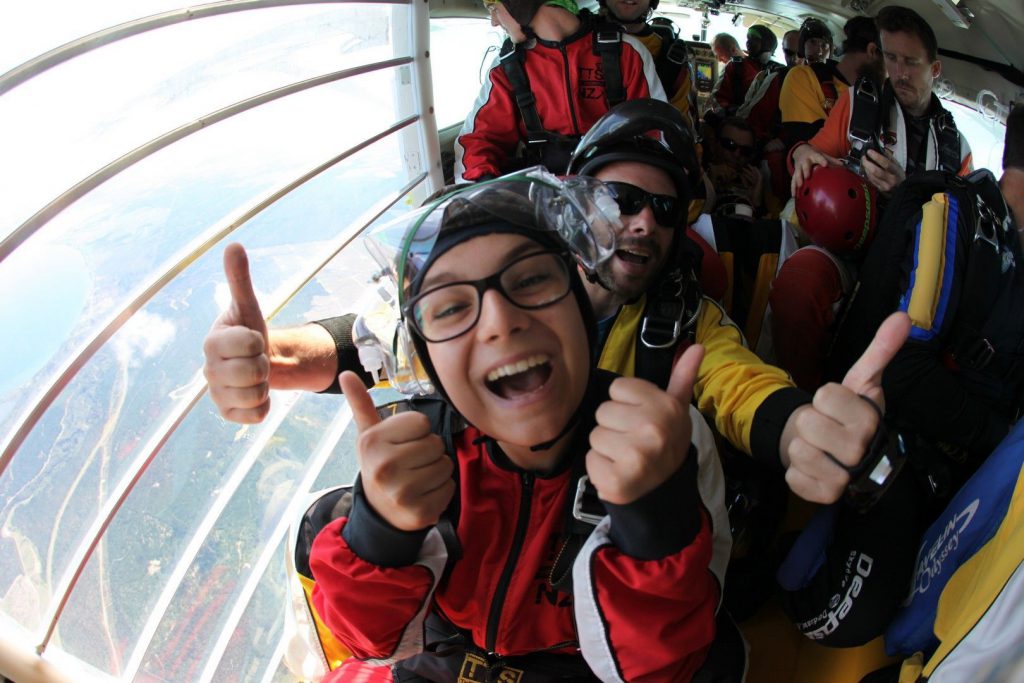 Money, money, money, money. Money!
The sport of skydiving isn't a cheap thing to do. It's an operation that involves plenty of teamwork! There's the plane, the equipment, the tandem masters and a range of other costs to factor in. At the end of the day, we want as many people in the world to experience the sensation of freefalling which is why we try our absolute best to keep the costs down. Taupo Tandem Skydiving has the cheapest skydive in New Zealand for our 9,000 ft jump, as well as some of the best prices for our 12,000 ft and 15,000 ft jumps. We also offer heaps of photo and video options which are all reasonably priced, including our Exit Photo which is just $25. Skydiving won't be the cheapest activity you do while in NZ, but if you jump with TTS you will get the best prices for the best views. Win-win!
If awesome views, plenty of sunshine, and super low prices sound like you, come and see us at Taupo Tandem Skydiving. Enough reading, it's time to get suited up and try it for yourself!