So, you're ready to throw yourself out of a perfectly good plane that's thousands of feet in the air? Great!
There is a reason skydiving is one of the most exhilarating adventure sports out there. It's totally crazy! Falling from thousands of feet, reaching unbelievable speeds, parachuting your way back to the world – it all sounds like a dream. However, for first-timers, it can get a little unnerving and confusing. After all, it's not something you do every day. But don't worry, we've got you covered. We have come up with a handy list of some important things you should know before your first skydive.
1. Weather is an important factor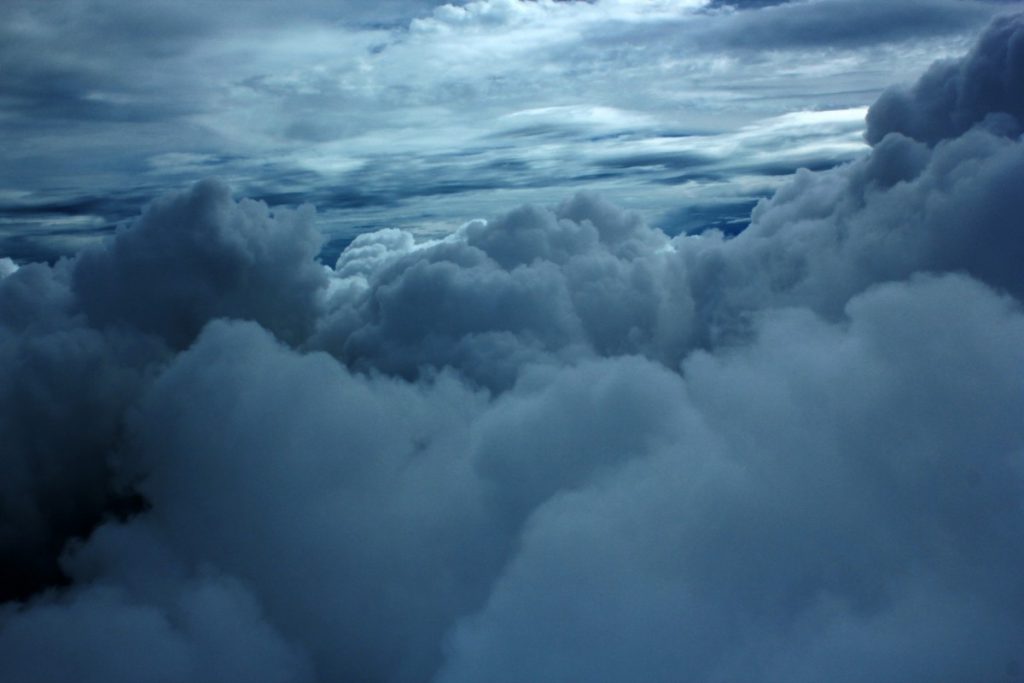 One of the most important factors that will play a role on the day of your jump is the weather. Being a little cloudy will not affect your jump that much. If you're in Taupo, that could mean not getting the best view of this mini paradise. However, if it's too cloudy or there's a prediction of rain or any major changes in the weather, your jump could be delayed. This is nothing to worry about. Taupo is famous for skydiving because it has some of the best weather in the world. We get to skydive around 80% of the year! So you can be sure that you'll be on your way to conquering the skies without waiting for long.
2. It's very safe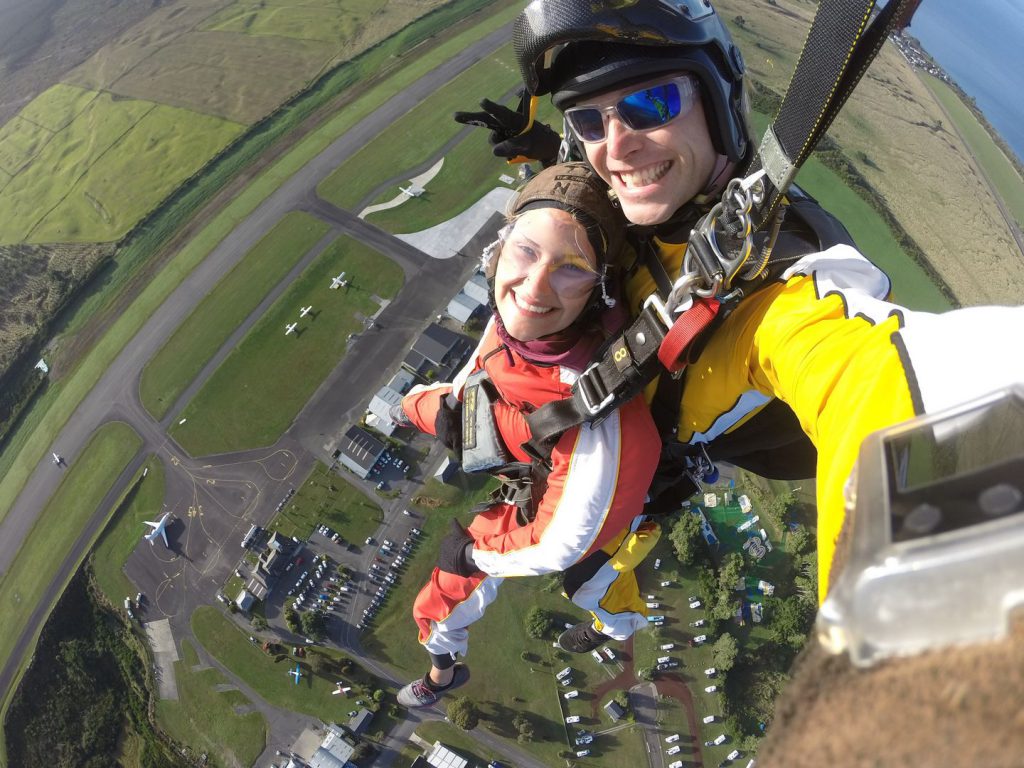 It's natural to be nervous before skydiving. You are jumping out of a plane after all. But the nervousness shouldn't get in the way of your adventure. Tandem skydiving is a lot of fun and extremely safe. You are attached to a qualified instructor throughout who has done this thousands of times. And if you're skydiving with Taupo Tandem Skydiving, then the experience gets even better. All of our tandem experts are certified, highly-trained and have years of experience under their belt. They will not only make sure that you have a safe jump but will also help you become comfortable before and during the jump. If you would like to know more about our crew, you can do so here.
3. The anticipation is an experience in itself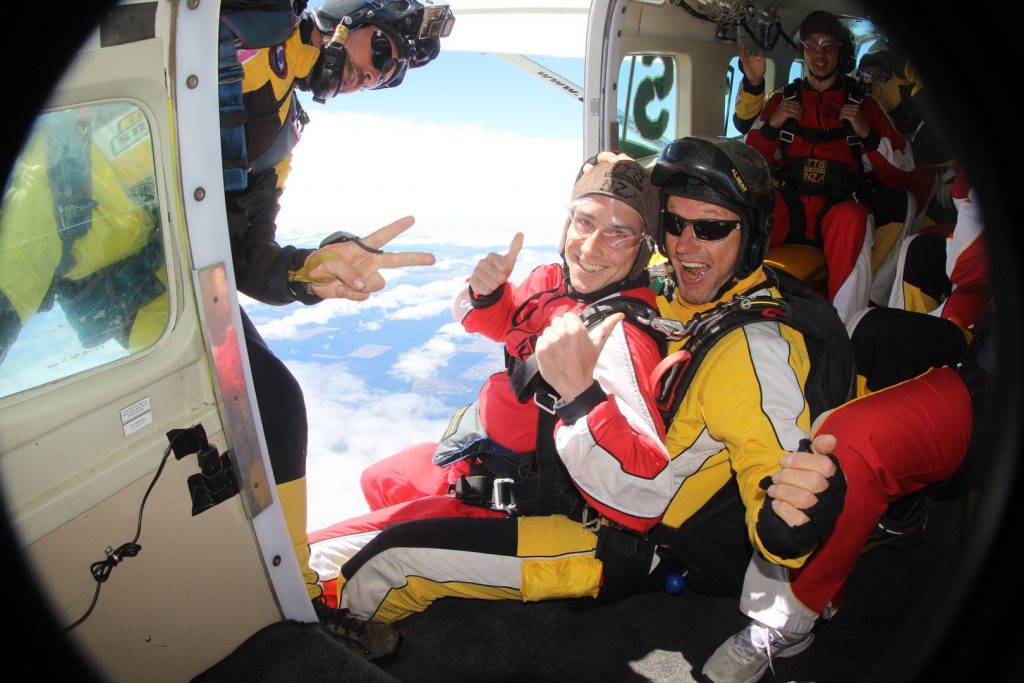 When people talk about skydiving, they mostly talk about the jump, the freefall or the parachute ride. But very few people talk about the crazy build up when you are on the plane waiting for your turn. As the plane climbs higher, you get to see some amazing views, and if you're jumping with us, that would mean absolutely breathtaking vistas of the majestic Lake Taupo. The views are a nice way to calm yourself, as your heart would be racing at this point. Sitting on the edge of the plane, thousands of feet in the sky and just moments away from the jump – it's truly an experience in itself.
4. You'd absolutely want to get it recorded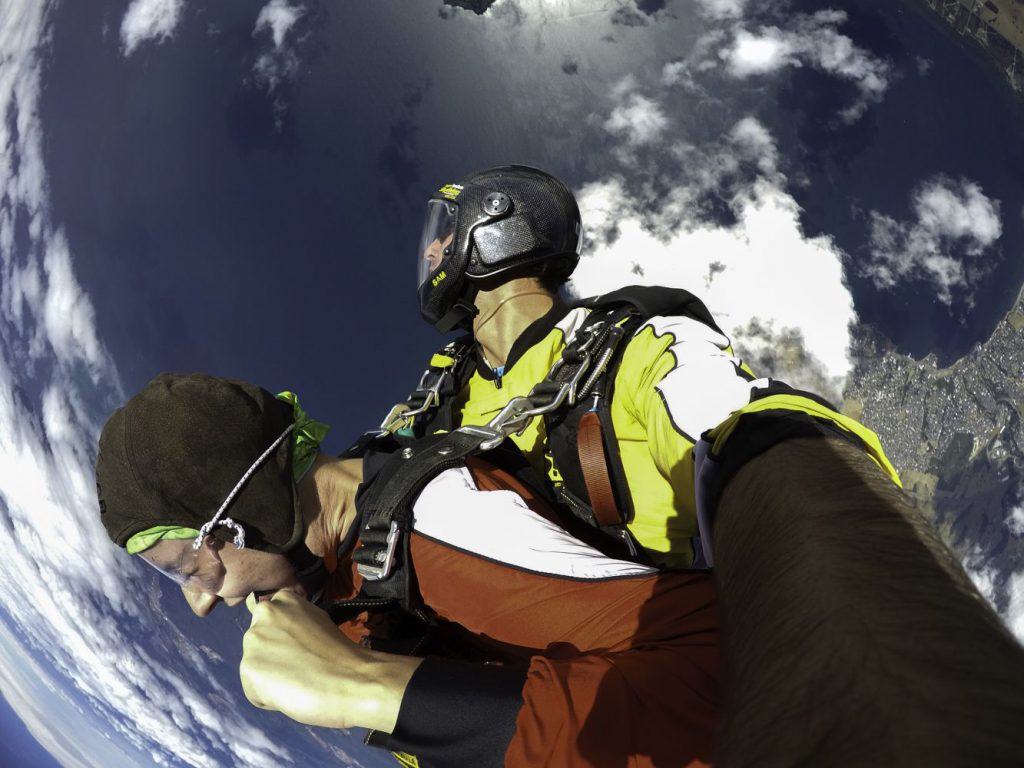 Trust us on this one. If you're going skydiving, then make sure that you get it on camera. Our freefall camera option lets you record some of the craziest expressions that are a mix of fear, excitement and madness. This is especially useful if you're skydiving with your friends, as it opens the door to a range of opportunities for some friendly banter in the future. Skydiving will make for some of the most awesome memories of your life, and you will not be able to look back on these photos without a smile. Check out our awesome list of photo and video packages and pick the one that's best for you. If you can't decide on one now, don't worry. You can choose one when you're here.
5. Go for easy clothes and a light breakfast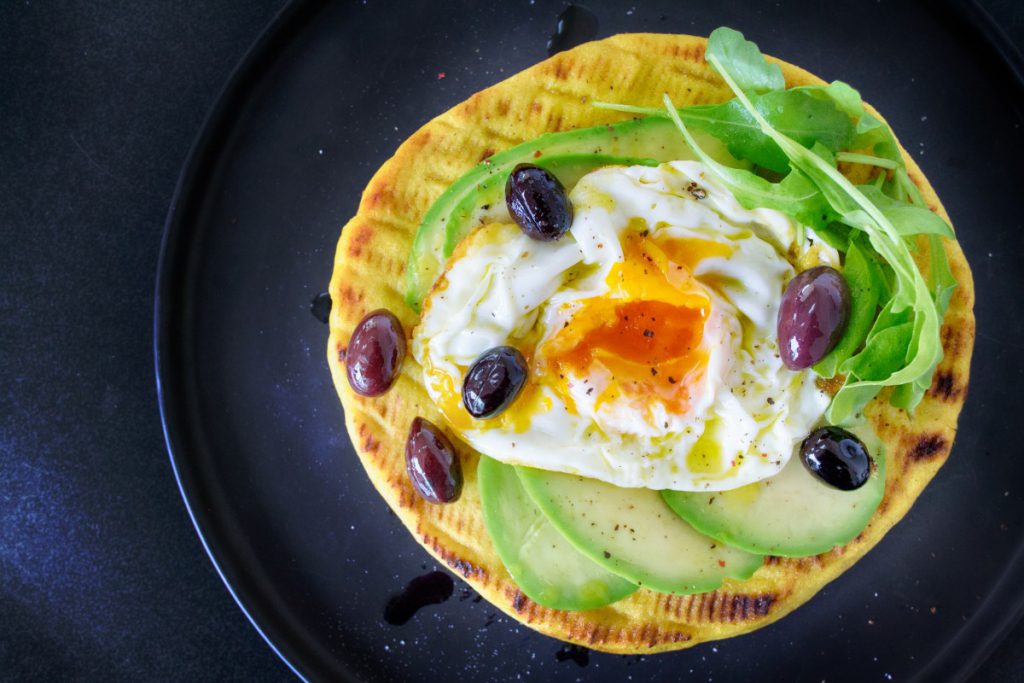 While you will get your own jumpsuit before you go skydiving, we'll still recommend choosing clothes that are comfortable and easy. It will make the overall experience a lot nicer for you. Also, go for a moderate breakfast, nothing too heavy before the jump. Empty stomach won't be fun either. Have a light and healthy meal before the jump, so that you're more comfortable and enjoy it to the fullest!
6. Ask questions!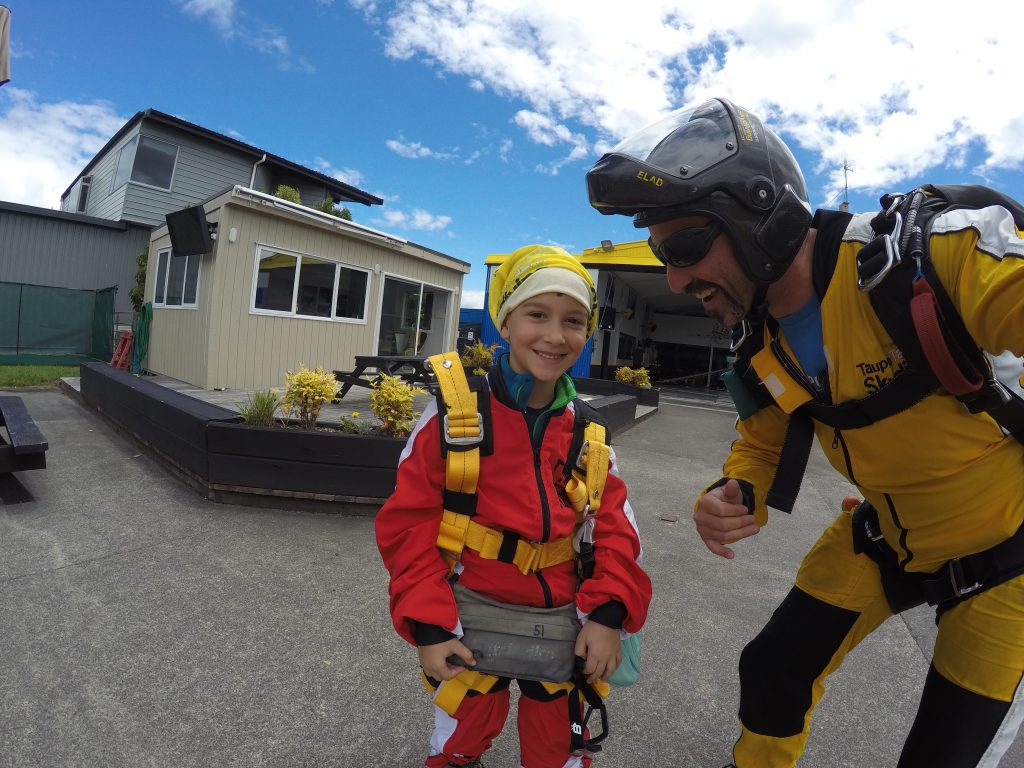 You will be given an important brief by your tandem instructor before the jump. You will learn about the required body position for exit and the position you need to adopt in freefall. For landing, you will also practice picking your legs up. There will be a few more brief lessons before you actually make the jump, and it is important that you understand them all correctly. But, if you have any questions or doubts, don't hesitate to ask your instructor and they will be happy to answer them. It will make your whole experience safer and more enjoyable.
7. Don't forget to have fun!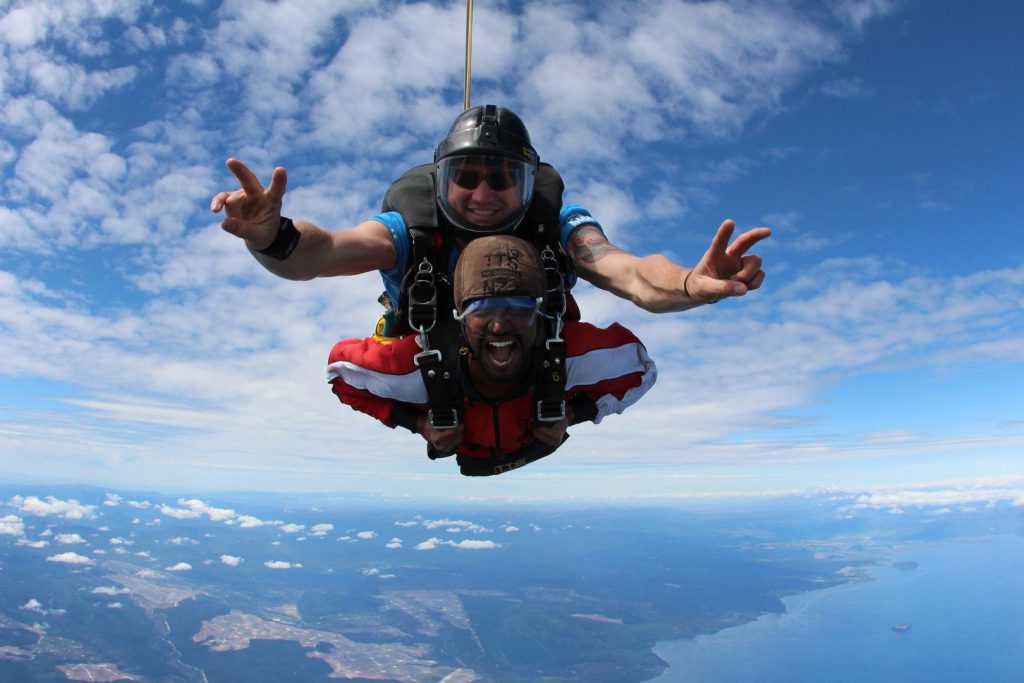 Skydiving is a one-of-a-kind experience. And even though it can be a little nerve-wracking and the butterflies in your stomach may not stop until you jump, you have to make sure that you are not overthinking it. The most important thing to know before your first skydive is that it's all about enjoying the ride. Every part of your jump will be a unique experience in itself, so make sure you are not missing out on anything. It is about having fun. Go easy on yourself, don't stress too much and have a crazy adventure!
Ready to soar through the skies? Check out our awesome packages that will make skydiving in Taupo an unforgettable experience.