We welcome sport skydivers from all over the world at Taupo Tandem Skydiving. It's always great to meet people who love skydiving as much as we do! We host sport skydiving as well as a "Learn to Skydive" training operation. We also offer the opportunity for coach jumps and gear hire – please get in touch with our friendly staff to enquire about this prior to your arrival at the dropzone.
We know that when you arrive at the dropzone you want to get into the sky as soon as possible so visit this link to the Licensed Skydiver Registration and Information Form to make the check-in process easier, this is a must before arriving.
All sport jumpers must also complete a dropzone briefing before their first jump – please keep this in mind when planning your arrival time.
We also have our own seperate 'Taupo Sport Skydivers' dedicated hangar for you!
REQUIREMENTS:
AAD's are mandatory
Reserve packs must be up to date (repacked within the last 7 months)
Camera gear must be snag proof
We operate under the NZPIA. Click here to register with the NZPIA
You must bring your log book and license to the dropzone
We have no minimum license requirements
Anyone jumping from 15,000ft must have a High Altitude Rating – this can be obtained at our dropzone if you do not already have one
There is a certain procedure that we follow at TTS for sports skydiving. Being a commercial operation, it is important to understand that we comply strictly with both CAA and NZPIA regulations – this will be explained more during your drop zone introduction briefing. You must also follow the directions of the DZSO along with our DZ specific rules. All of this is to make sure that you have a safe and awesome sports skydiving experience here at Taupo Tandem Skydiving.
Taupo Tandem Skydiving has a Facebook group dedicated to sports jumpers. This group gives you an opportunity to check daily loads, weather calls, stay in touch with the dropzone, and each other.
If you need any further clarification, you can always get in touch with our team with your questions and queries here: tauposportskydivers@gmail.com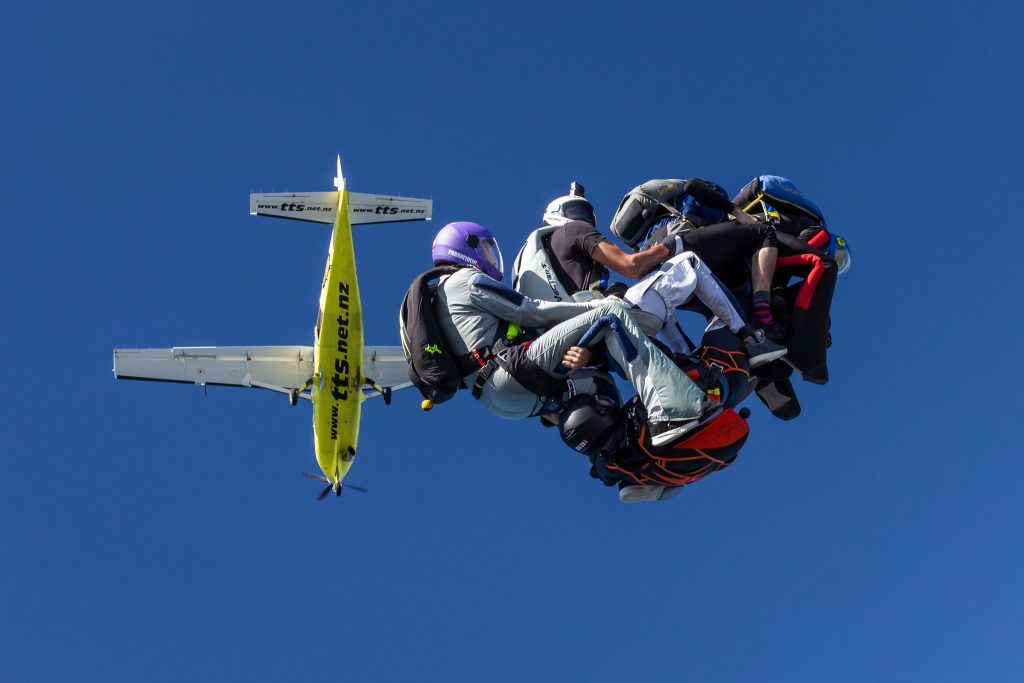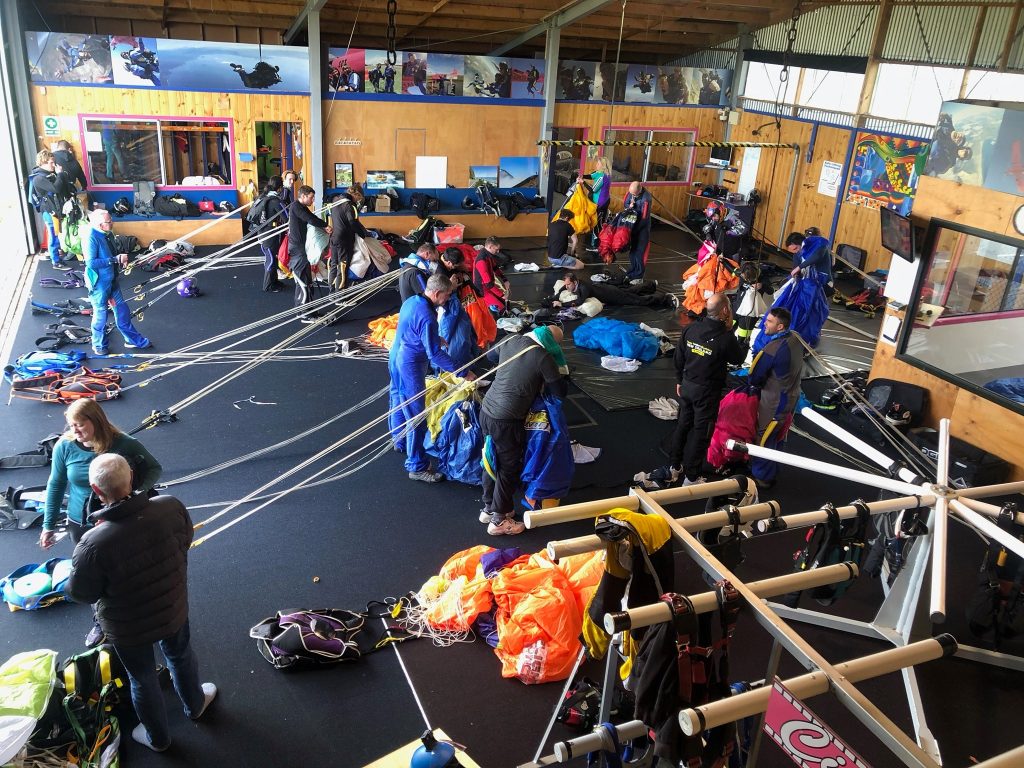 Reviews
Words cannot explain how incredible freefall is, the view as you reach altitude takes your breath away and then you jump. You HAVE to...